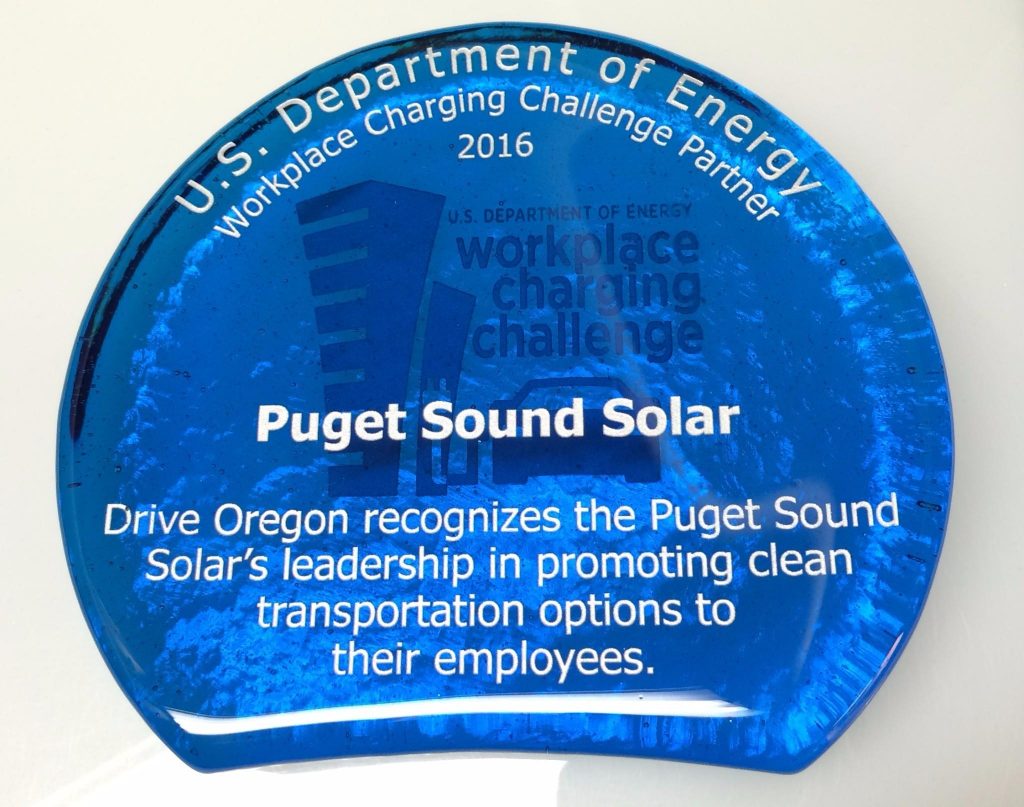 Drive Oregonpresented us with a beautiful token of recognition for our efforts to provide EV charging for our employees. The award was given to our EVSE specialist Andrea Tousignant at a luncheon ceremony during the EV Roadmap 9 conference in Portland.
We have had at least one EV driver since 2006, and installed Level 2 charging at our shop in 2008.
In 2009 a new standard was adopted for the J1772 vehicle connector (plug) and in November 2010 we installed a Level 2 Eaton PowRStation in front of 805 Rainier Ave S. As we have expanded our shop we have added charging stations; a second Eaton, an EMW 15 kW Juice Box, and a Clippercreek HCS40.
This summer we have just replaced the two Eatons with two Chargepoint CT4023 dual-plug charging stations. They are a very nice upgrade and we will feature them in another news post. Today we have 9 employees who drive electric vehicles and 6 charging ports.
This is in addition to 6 trucks that we run on sustainable biodiesel. We hope to encourage more of our crew to drive electric as transportation is our biggest GHG emitter locally.