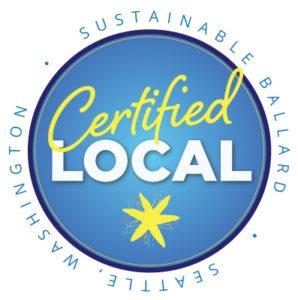 Join us for the 14th Annual Sustainable Ballard Festival this Saturday September 9th from 11am to 4pm at Ballard Commons Park. Bring the family and check out some of the other things that are going on at the Festival: Repair Café, Creativity Corner, FREE Chinook Book, Family Bike Expo, Make a Birdhouse, Cider Pressing, Bubbleman, Electric Cars, Spin Bike Rides, Solar Flair, Eat Local Now, Photo Ops, Tea Garden, Living Lightly Lounge, Wifi Café, Human Hamster Wheel, Win a Little Library, Kid's Passport.
Got something that needs to be fixed? Take it to the Repair Café.
Want some fantastic coupon deals? Pick up a free Chinook Book.
Curious about all the shared bikes that you see around the city? Try out a Spin bicycle.
Enjoy some fresh pressed apple cider after a workout in the Human Hamster Wheel.
Take a look at a variety of electric cars and chat with their owners.
We'll be there to answer your questions about solar energy, electric cars, and car charging stations.See you then!