Installing solar is not an easy job. Typically our installers are working on pitched roofs in high places, exposed to wind, rain, snow or the sun. Making sure solar equipment is installed correctly is critical as it's exposed to all sorts of weather conditions – for decades!
It's the little things that make the equipment and installation last so that the system produces reliable clean, renewable energy. Most solar panels and equipment are warrantied for 25-years and have a working life for decades well beyond that time period.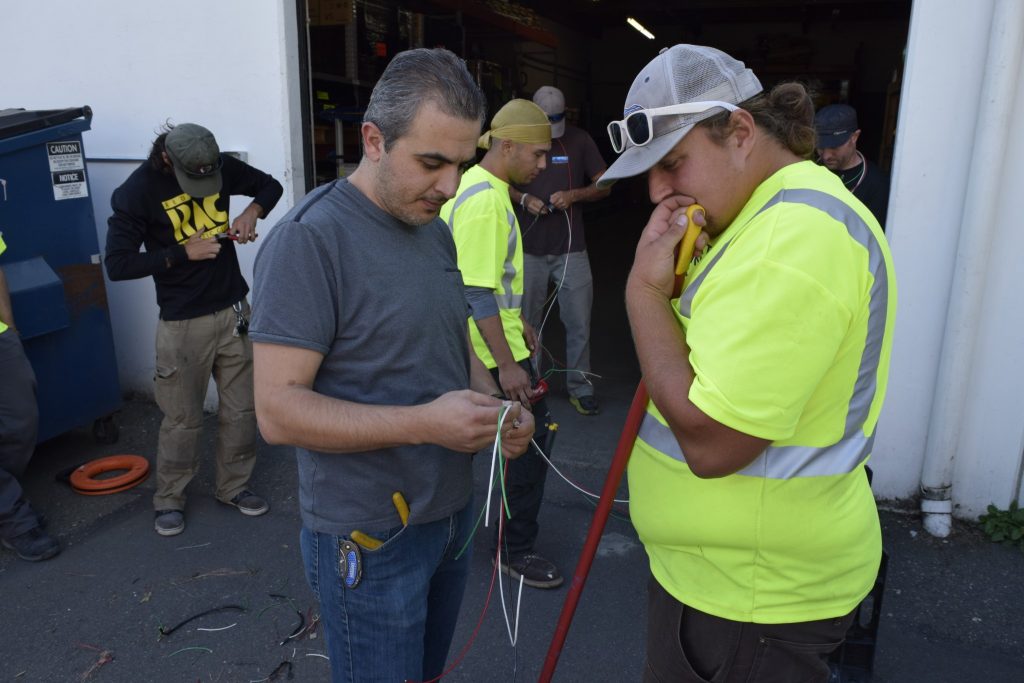 That's why we spend time going over basics like pulling wire through conduit correctly.
One of our solar "Professors", Electrician Sean Rayner spent time with our crews reviewing best practices in the PSS classroom and then did some hands-on exercises on how to correctly set-up wires to be pulled through conduit. If the wires get nicked during the installation process, that can lead to arc faults and eventually a system failure or in a worse case scenario, a fire. It's one of those "little" things we're mindful about.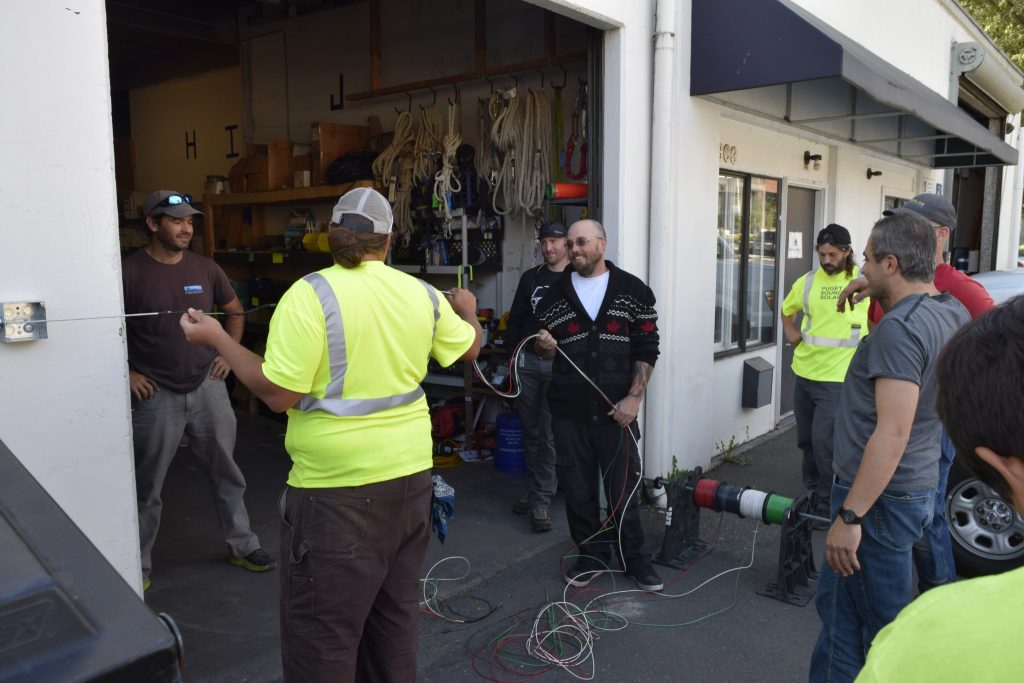 There's no good reason to take shortcuts impacting the quality of an electrical system expected to be in service for 25-years or more. Over time, shortcuts reveal themselves and cut short the life of the PV system and can be very dangerous. Recently, Tesla was sued by Walmart about a series of fires on their roofs that appear to be the result of poor installation practices including mismatched connectors.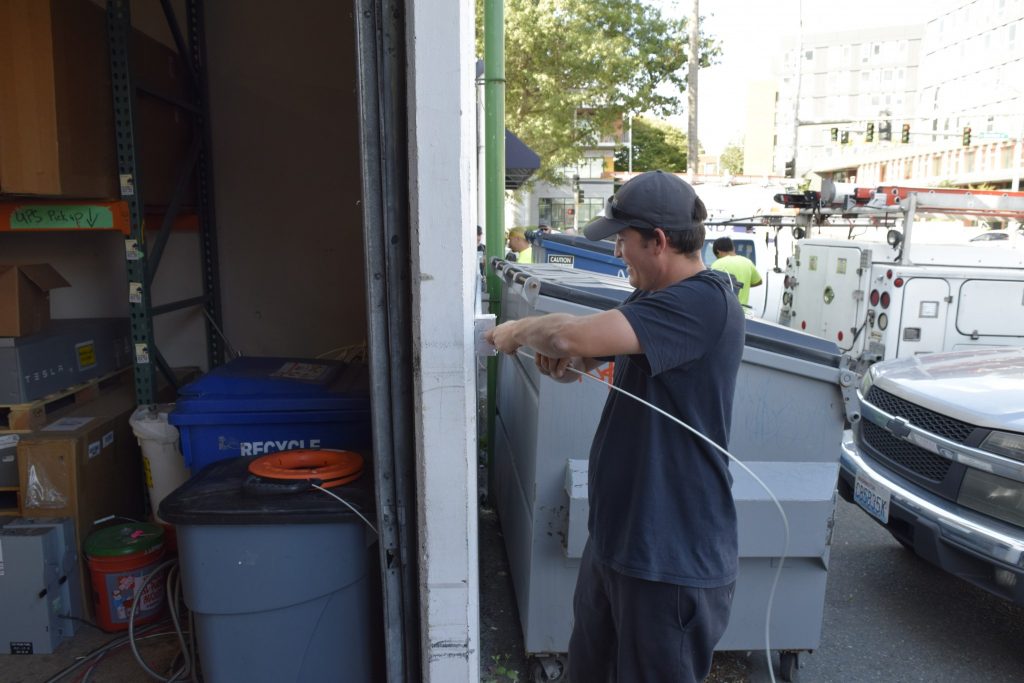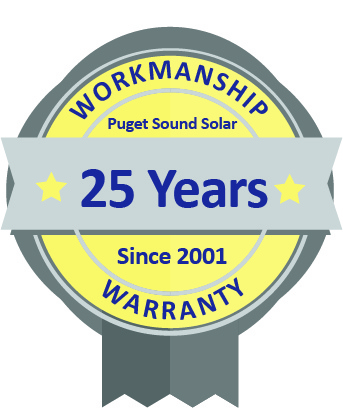 Puget Sound Solar installed the first permitted solar PV system in Seattle and we stand by our work.
Give us a call to get a quote for a high-quality solar PV installation from the Puget Sound's most experienced solar installation company.