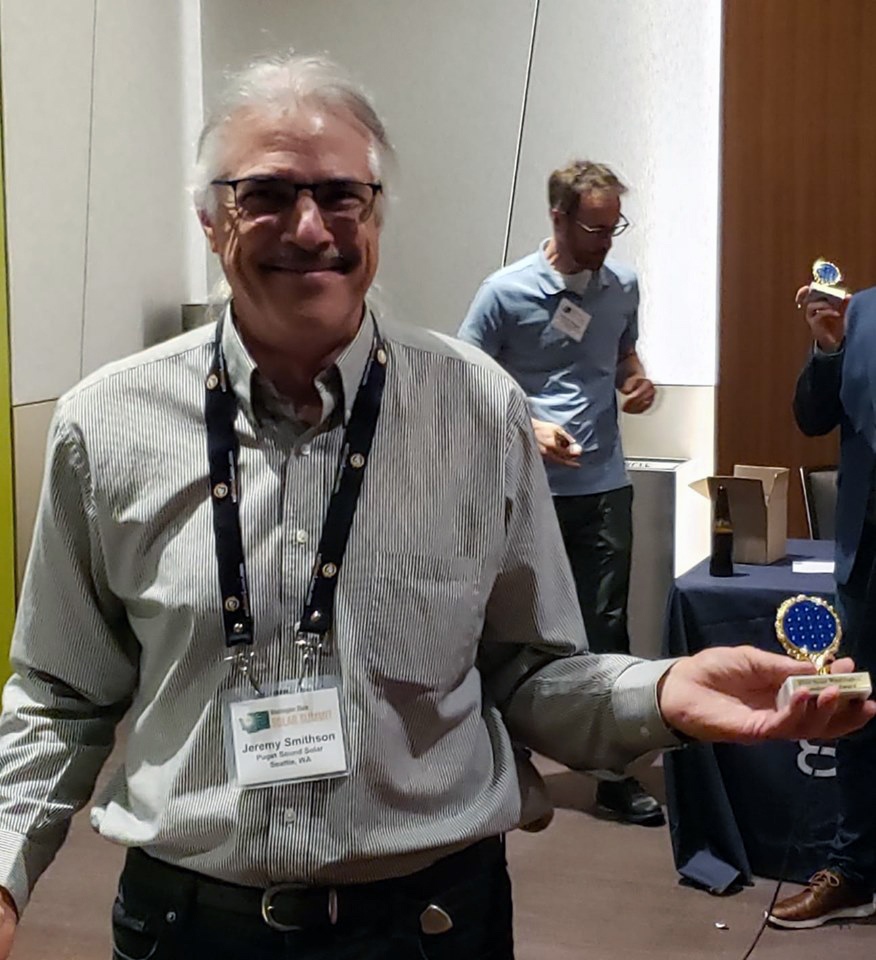 Congratulations to Jeremy for receiving the inaugural Solar Washington Leadership Award on October 18th, 2019 at the Solar Summit in Bellevue, Washington. The Leadership Award is focused upon leadership in "solar energy education, management, project and program delivery, as well as best practices for improving access and inclusion in the WA solar industry"!
Jeremy's reach extends far beyond his role as Founder and CEO of Puget Sound Solar. He's been involved in fighting the Climate Crisis for decades and started Puget Sound Solar with his wife Pam Burton, in 2001. They've helped thousands of customers with solar photovoltaic and solar thermal systems, residential energy efficiency services and electric vehicle charging station stations. Jeremy's donated tireless hours to advocate and educate others about how they can make the difference in the Climate Crisis. His company, Puget Sound Solar has lead the regions charge in residential and commercial solar installations and he's trained many of the solar professionals in Washington. Jeremy is a thought leader and he's frequently sought out for input on solar and electric vehicle projects and policy work. His perspectives and ability to find solutions to complex issues is respected by his peers, his customers, the business community as well as governmental agencies.
Thank you Jeremy for your contributions to Washington's clean energy future and congratulations for this public recognition.