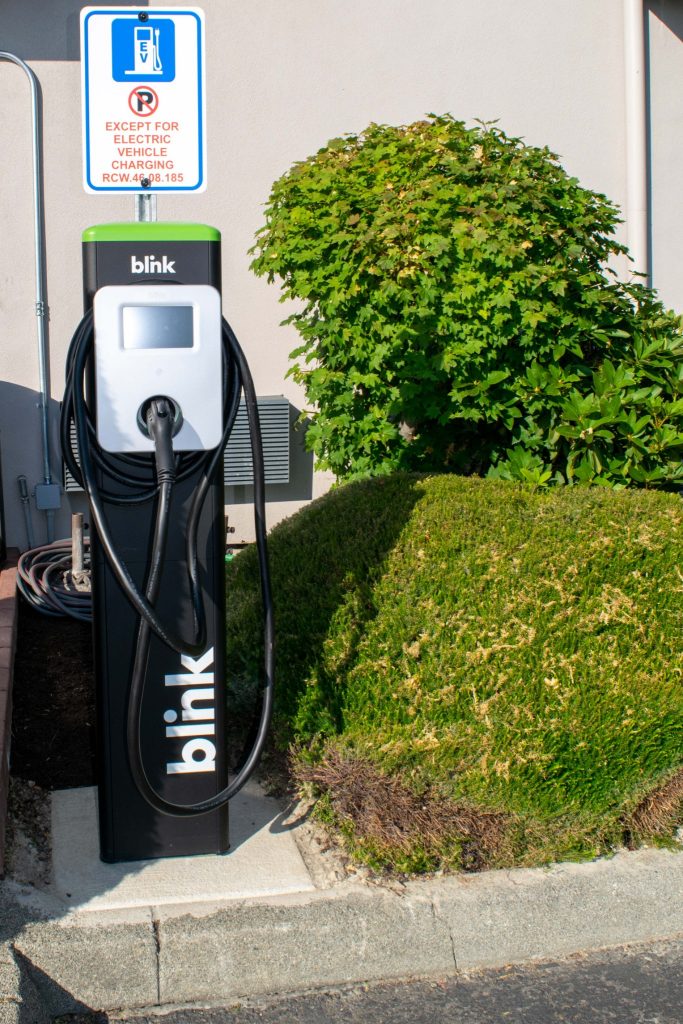 Increasingly, the world is shifting to electric vehicles and smart businesses are recognizing their customers needs now include charging their electric cars.
Installing an EV charging station is a great way for a business to stand out and attract new customers – all while contributing to the fight against the Climate Crisis. It showcases their "green cred" and offers something of tremendous value to their EV customers. 
Our EV Support division just added a Level 2, 32 amp Blink charger at the Quality Inn where I-405 and Highway 169 connect. Now hotel conference and overnight guests will be able to charge up overnight or while doing business.
Contact our EV Support team when you're ready to differentiate from your competitors by offering EV charging services for your customers.