Bellevue Solar – Concrete Tile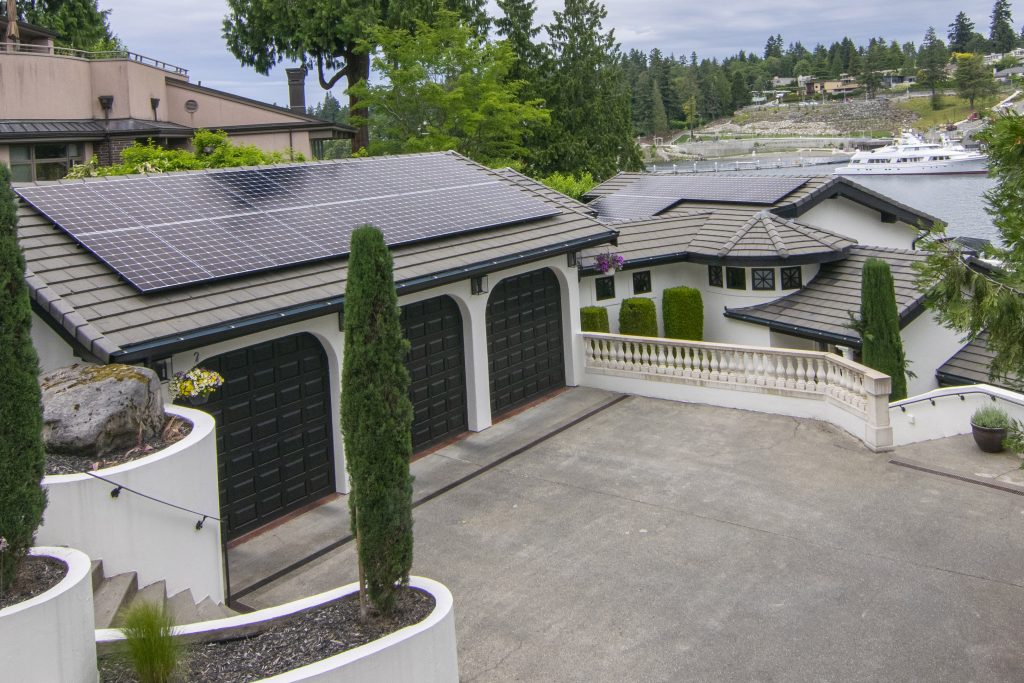 A beautiful home, setting and a solar installation a little different than our typical process.
For this project, we installed 12 kilowatts (kW) of solar on two separate roofs, both of which were composed of concrete roofing tiles. This kind of installation requires extra planning, and the racking system installs slightly differently than on standard composition roofing shingles. These projects do cost more because of the extra labor and preparation.
We installed 18 modules, (6.75kw) on the garage and 14, (5.25kW) solar panels on the main home.
After meeting with the customer and finding out about their goals for the project and electrical needs, our designers modeled up the home using satellite imagery. The home sits on the north side of a sloped hill and is surrounded by tall trees and other homes, so it was important to know how shading might impact the performance of this system.
In the next set of photos, you can see how our team temporarily removed the concrete tiles so they could install the roof attachments the racking system.
Once the bare roof was exposed, they identified where each hole needed to be drilled.
As each anchoring bolt was put in place, sealant was put into and around the hole to help prevent water intrusion.
Once the anchor system was in place and bolted down, a layer of Henry's rubberized roof patch was installed over the bracket with a mesh screen embedded in the material to increase the stability and durability of the sealant.
The bolts were tightened down one last time and then the concrete tiles were re-installed.
The installers next attached IronRidge solar railing to the roof anchors and installed one Enphase IQ7+microinverter for each of the LG Solar 375 watt solar modules.
Wire management is important on systems as they'll be in service for decades. This is accomplished via zip ties to keep the cabling from rubbing against the roofing surface and causing abrasions which could at minimum impact the systems performance and at worst, cause an electrical danger.
Our team next connected each microinverter to a solar panel so software can monitor the system and performance of each panel. The system owner can access the performance 24/7 and if they allow us permission, our team will monitor the system as part of our 10-Year, No B.S. (No Bad Solar) Performance Guarantee. We have a full-time dedicated team actively monitoring systems so if the system is underperforming or stops working we'll know it, contact you and then come fix it.
The LG Solar panels and the Enphase microinverters come with a 25-year Manufacturer's Warranty. Combined with our industry-leading 25-Year Workmanship Warranty our customer has the peace of mind that their system will be producing electricity for decades to come.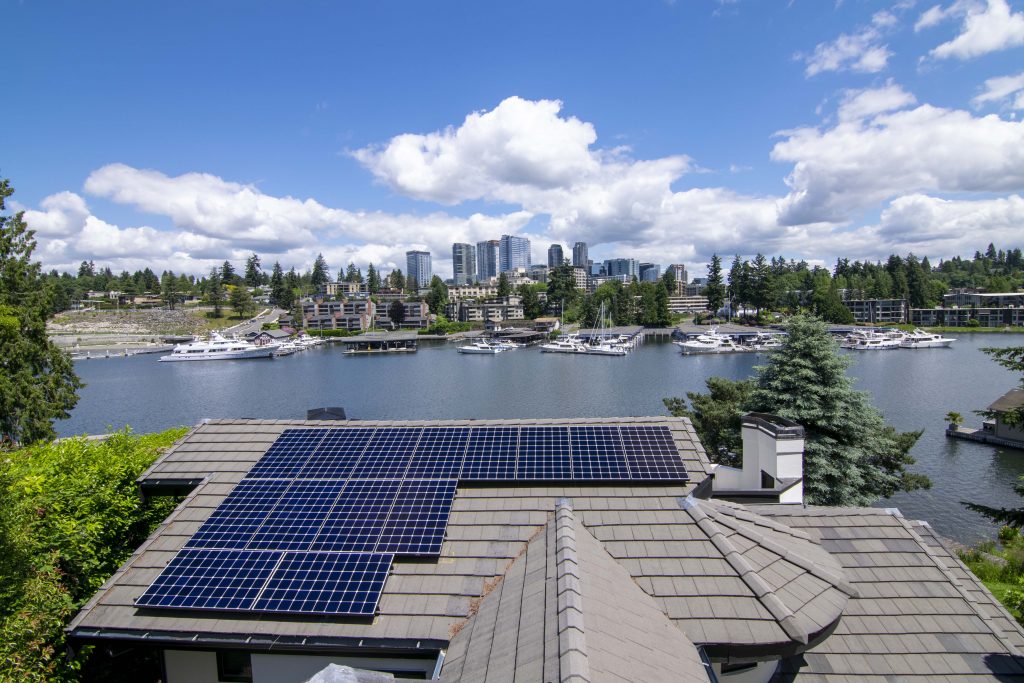 Free Quote
* What files are recommended to attach?