Builder / Architect / Designer
Drawing Board To Final Inspection Services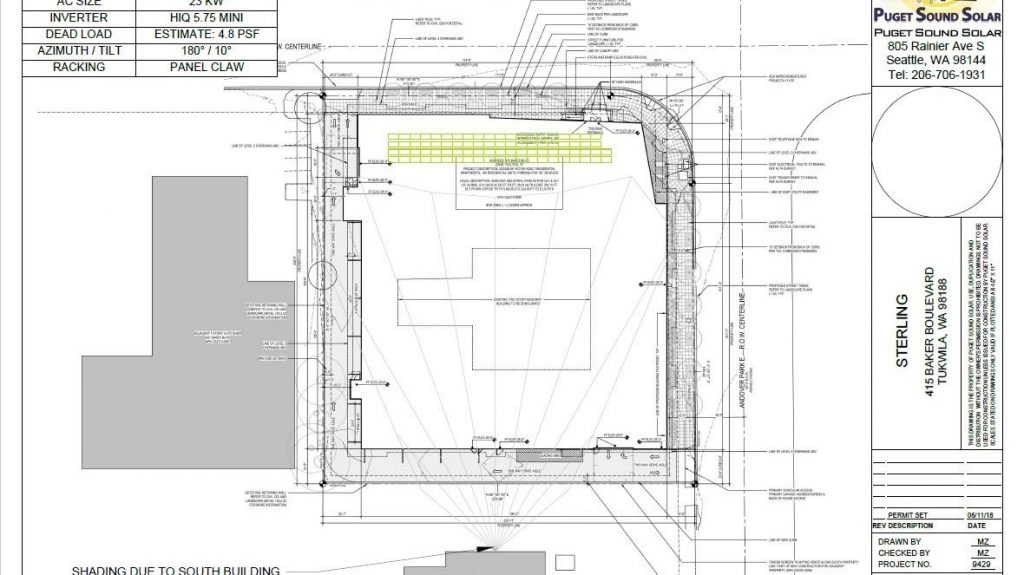 If you are a professional who deals with buildings, whether an architect, engineer, real estate broker, designer, or property manager, you may have clients who are asking about solar energy. We provide an array of services that make you look good, and help your clients achieve their goals. Puget Sound Solar can assist with consulting services, cost estimates, design ideas and parameters, and installation. We can help you with product selection, hardware choices, and with identifying locations for system equipment. There are energy code updates that require some renewable energy on site, and space for future solar installations. Take advantage of our 15 years of experience to help you avoid common pitfalls, provide cost-effective solutions, and get advance notice of new products, programs, and codes.
If you would like to bring your staff up to speed on the basics of solar energy, we do educational presentations that include the latest in equipment and design considerations such as best practices and building codes. Call us if you are interested in this service.
If you have a project that you are working on now that requires the installation of solar, send us your plans and we will give you estimates for budgeting, or firm quotes for bidding.
We've prepared a downloadable tip sheet for Architects, Builders and Designers considering solar or you can read it below.
Free Quote
* What files are recommended to attach?